***Warning. This post will contain a LOT of pictures!***
Oh my gosh, you guys. Arwen and her amazing team of style mavens put together the most incredible photo shoot, and the pictures are just beyond amazing. I am SO excited to share them with you all now!
Before I get to the good stuff, I want to share a little about how I feel when I look at these pictures. I feel so overwhelmed with the love that friends and strangers have shown to me. Every person involved in this whole effort did it out of the goodness of their heart, just to give me and my family a little bit of joy. How incredible is that?
It's so interesting because while the radiation has been the "easiest" of my treatments so far, it will have by far the most visible effects on me. For the first time in 4 years, people will be able to look at me and know that I am sick, know that I have cancer. In some ways, this might make some things easier, like if they see my using my handicap permit in a busy parking lot. In other ways, I probably won't relish the looks of pity or sadness (judging from how I felt after my face/neck surgeries when I was pregnant).
I probably will be sad about losing my hair, since it certainly is another thing cancer is taking from me, but I also know I'll be OK. If this radiation gives me a 2/3 chance of having the brain tumors stop growing or shrinking, that is a huge win in my book. Yes, there's 1/3 chance they will just keep on going right through this, but these are the best odds I've been given in a while, so it was worth it.
I'm so, so grateful to everyone who got together to make this happy moment for us, before I do lose my hair. I've always had it long, ever since I was a little girl and it went all the way down to my waist. I even wrote a poem about my hair when I was in college (God, was it awful!), but I had a deep connection to it at that point, kind of like some old Victorian lady. I'm so glad we had a chance to "document" my what I looked like with my hair for Emmie, so she can have these memories when she gets older. Who knows, maybe as she grows up, hers will also darken, coarsen and curl-ify like mine did? Now she can look back at these incredible pictures and maybe see a little of herself in me. Or not! Who knows?
Anyway, back to the photo shoot. It was quite an adventure going up to this gorgeous spot in the mountains, but worth every moment. Arwen and Margaret had supplied me and Emmie with our clothes, which we didn't even see until we got there, which felt SO real-life-model-y! The amazing Eileen Kantor (from Pompadour's in Boulder) did my hair and makeup for me. It was so stunning that I left the hair in for like 4 days (I did wash off the makeup, but I SO didn't want to!). It was so much fun to get primped, just like I had for my wedding. I think if I had a billion dollars and reasons to get fancy, I would have someone do my hair and makeup all the time. I don't know why, but I just love that feeling of someone making me all pretty (kind of like how I always loved having my hair brushed or braided at sleepovers as a kid. I must have strong simian grooming roots).
At the photo shoot, Arwen and her team had ALL kinds of incredible surprises for us. She had so many different friends craft some beautiful details for us. Margaret Spring from Baker Loves Cake made beautiful and delicious treats for us, including fancy s'mores, decorated marshmallows, and gorgeous cookies. 
Emmie had such a good time eating the props that when Margaret handed her this cookie to take a picture, Emmie popped it into her mouth before we could even take a breath to tell her to wait. You can see her little nibble out of the cookie and I think it's just too precious.
Emmie LOVED Margaret's work (I confess… we all did!). It was like she had never had a marshmallow before! Even after the shoot, Emmie called Margaret "the sugar lady," which I just loved. The sprinkle s'mores, cookies and marshmallows all not only were beautiful but also super delicious. We've been lucky enough in the past to have her cakes at Arwen's birthday parties, and they are always so delicious and lovely.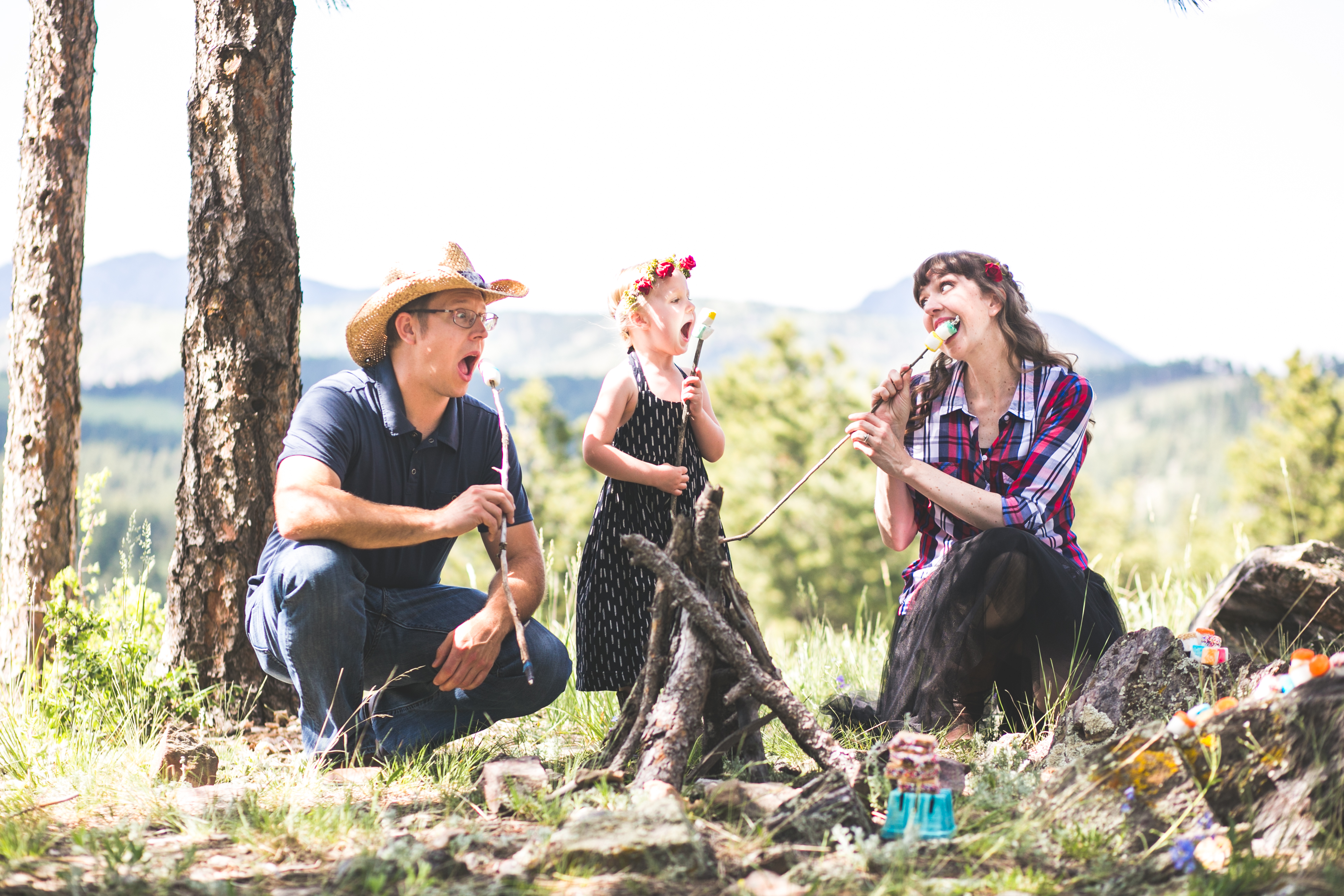 Another beautiful surprise was the floral crown for Emmie from Moss and Pink Flora and this incredible bouquet from Babylon Floral. Emmie looked so sweet in the crown and the flowers were simply stunning.
I mean, we showed up in the mountains expecting, I don't know, maybe one s'more and a photographer? And then we got there to see SO many amazing little details. They made it like a little treasure hunt for us, letting us find these incredible touches tucked throughout the site. Like this beautiful hand painted heart from Purple Summer Events. Could it be any sweeter?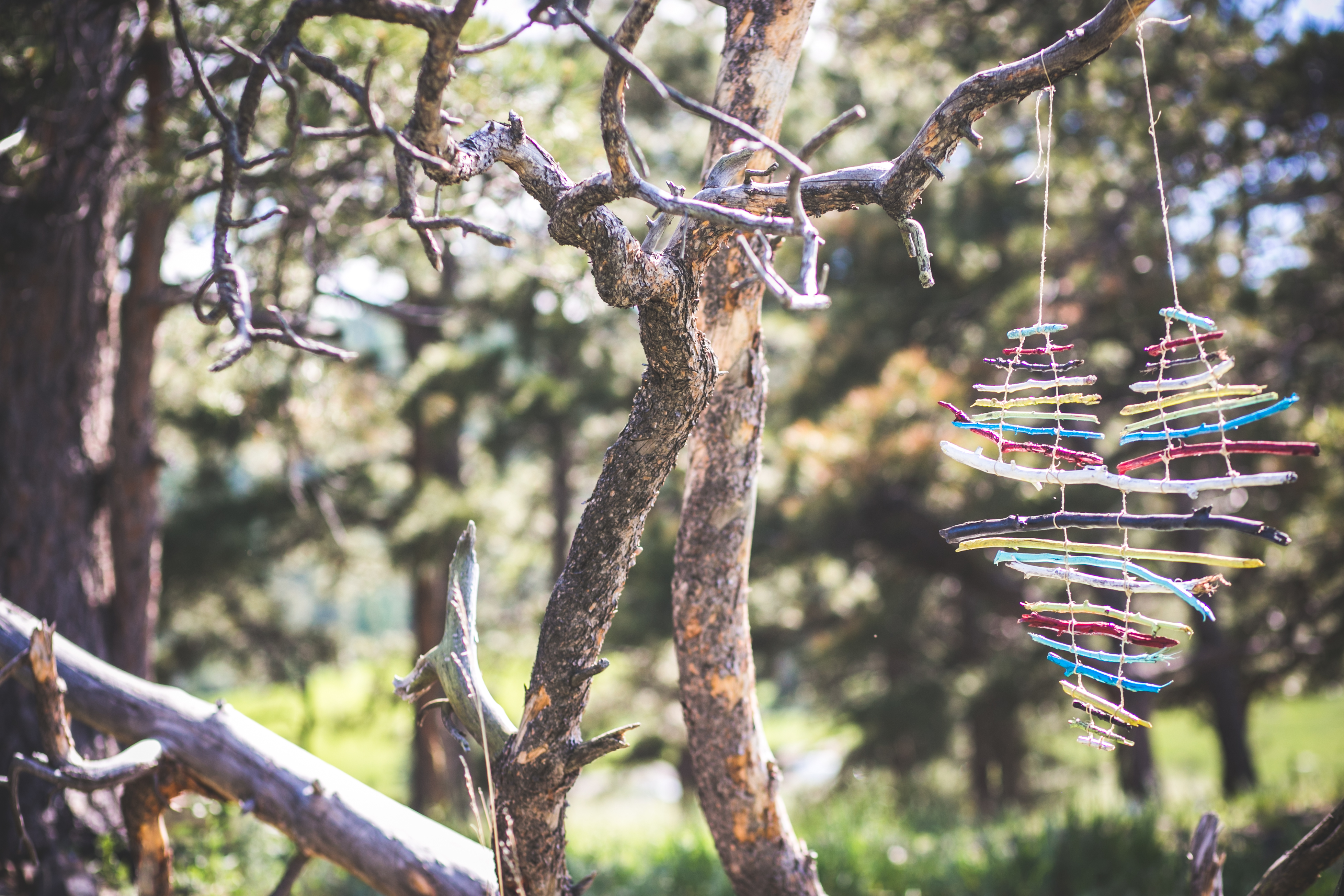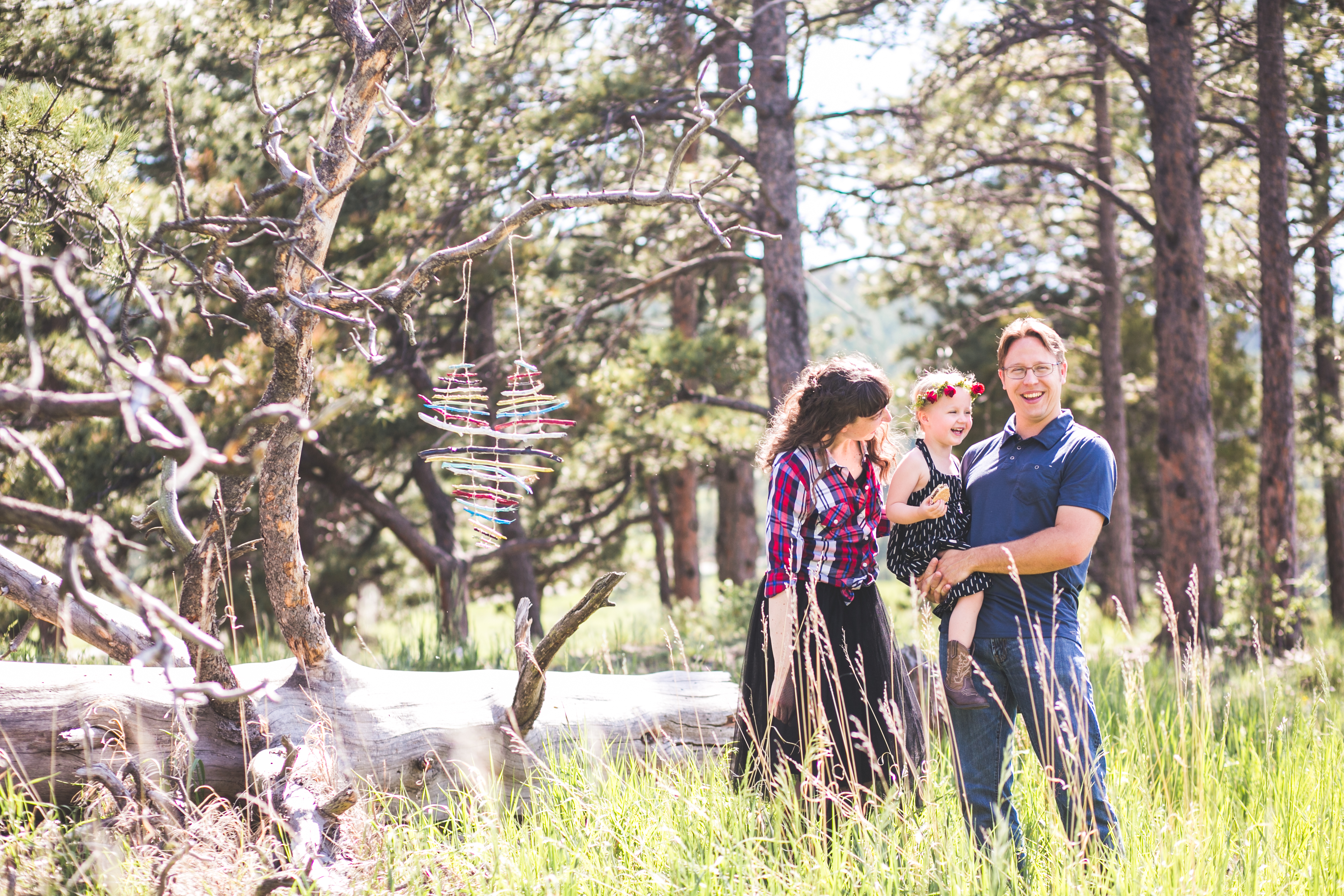 I think my very favorite touch was this incredible sign painted by Tangerine Room Events. It's such a beautiful quote, and speaks so much to my heart. "We must take adventures in order to know where we truly belong." Peter and I have done so much adventuring in our lives together, and I really believe that it was so important for us and the foundations of our relationship. I'm also just completely astounded by people who are so talented that they can make such gorgeous things, like this sign.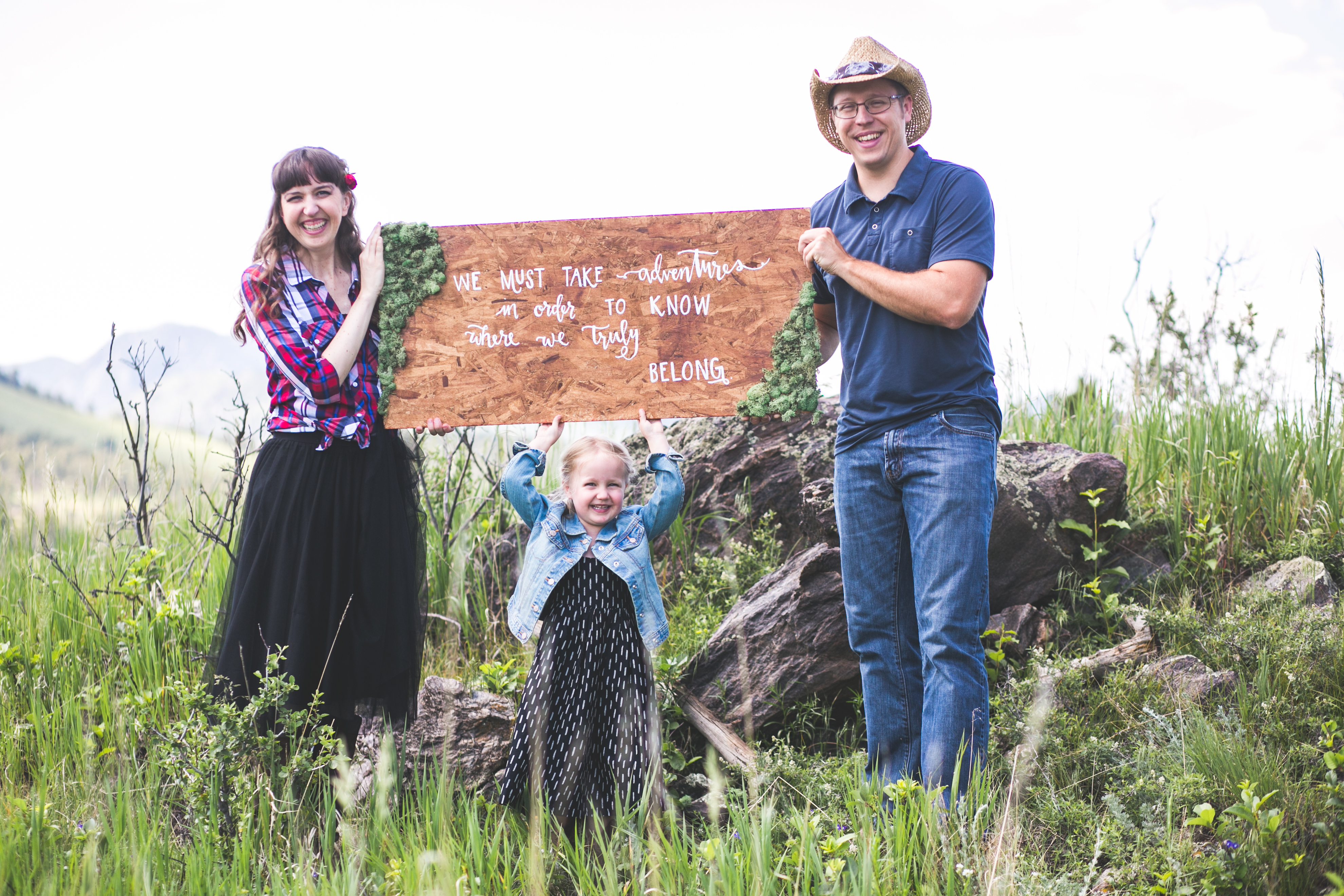 During the shoot, Emmie was absolutely ridiculous. I have never seen such a diva! Not only did she make the silliest faces, but she also demanded to be hand-fed, like a tiny little birdie. We finally were able to get some semi-normal smiles from her with a crazy combo of goldfish crackers (thank you Gigi!), Arwen's chicken dance, and telling her to laugh instead of smile. But not before we got some serious I'm-almost-four gems!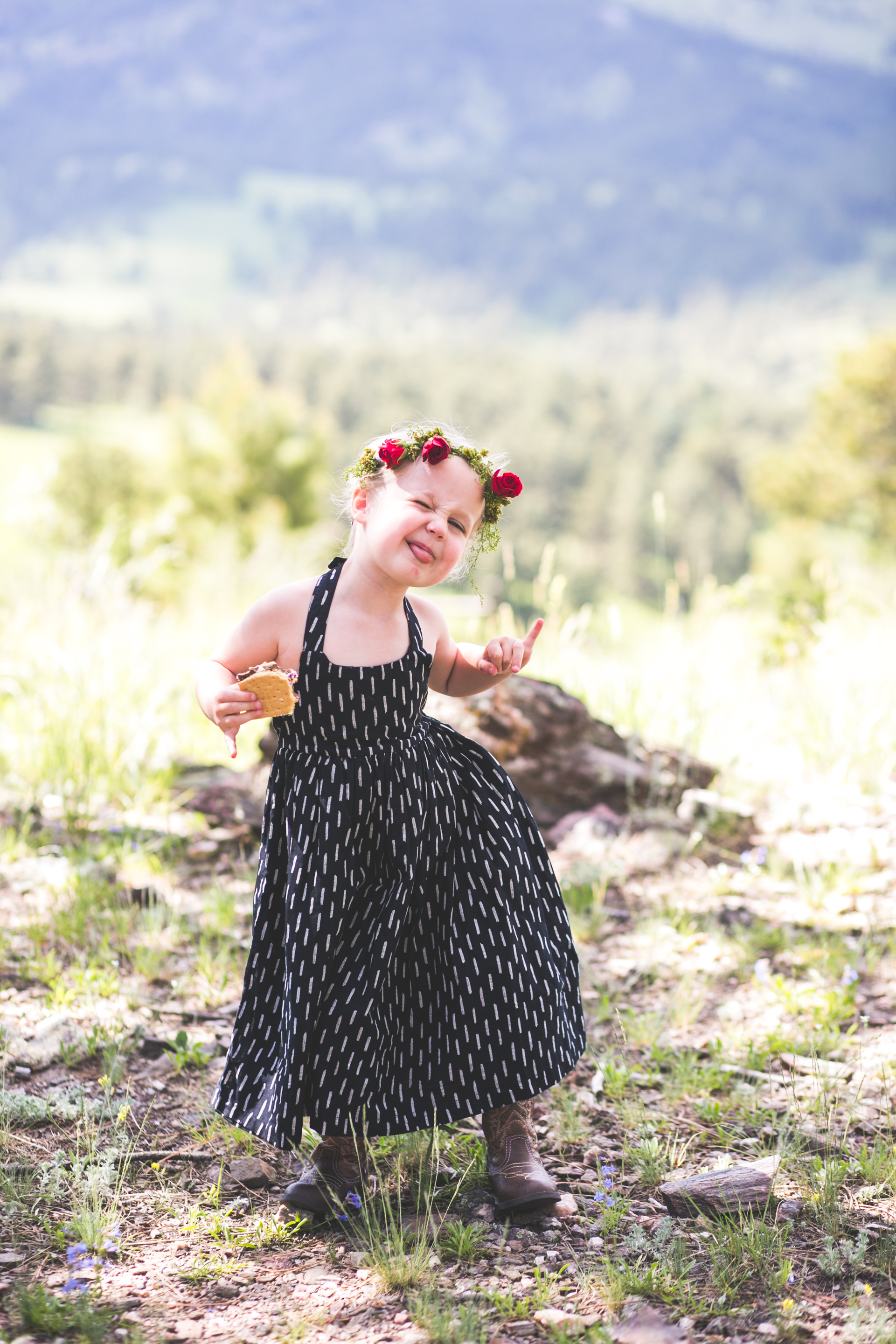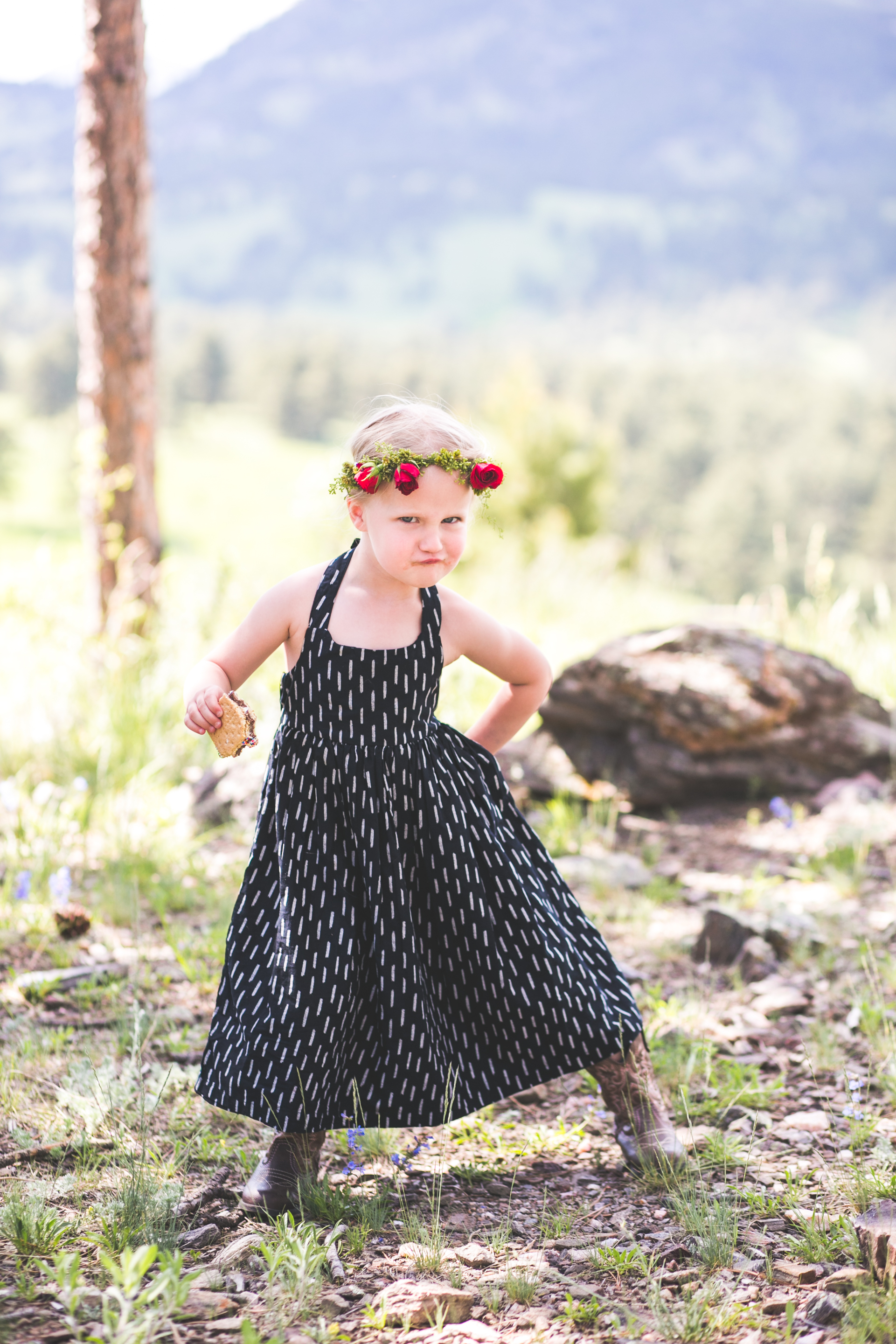 Thankfully, not only did we get some funny pictures, but also some truly beautiful family photos. I hadn't met Daylene Wilson before the shoot, but she greeted us like old friends in the very best way. I honestly cannot believe that we were lucky enough to have her photograph us. She was so lovely with all of us (even Little Miss Diva) and her professionalism and skill with Emmie was even more impressive given that she normally doesn't have to deal with crazy four-year-olds, given that she is a truly incredible wedding photographer. I mean seriously, go check out her website!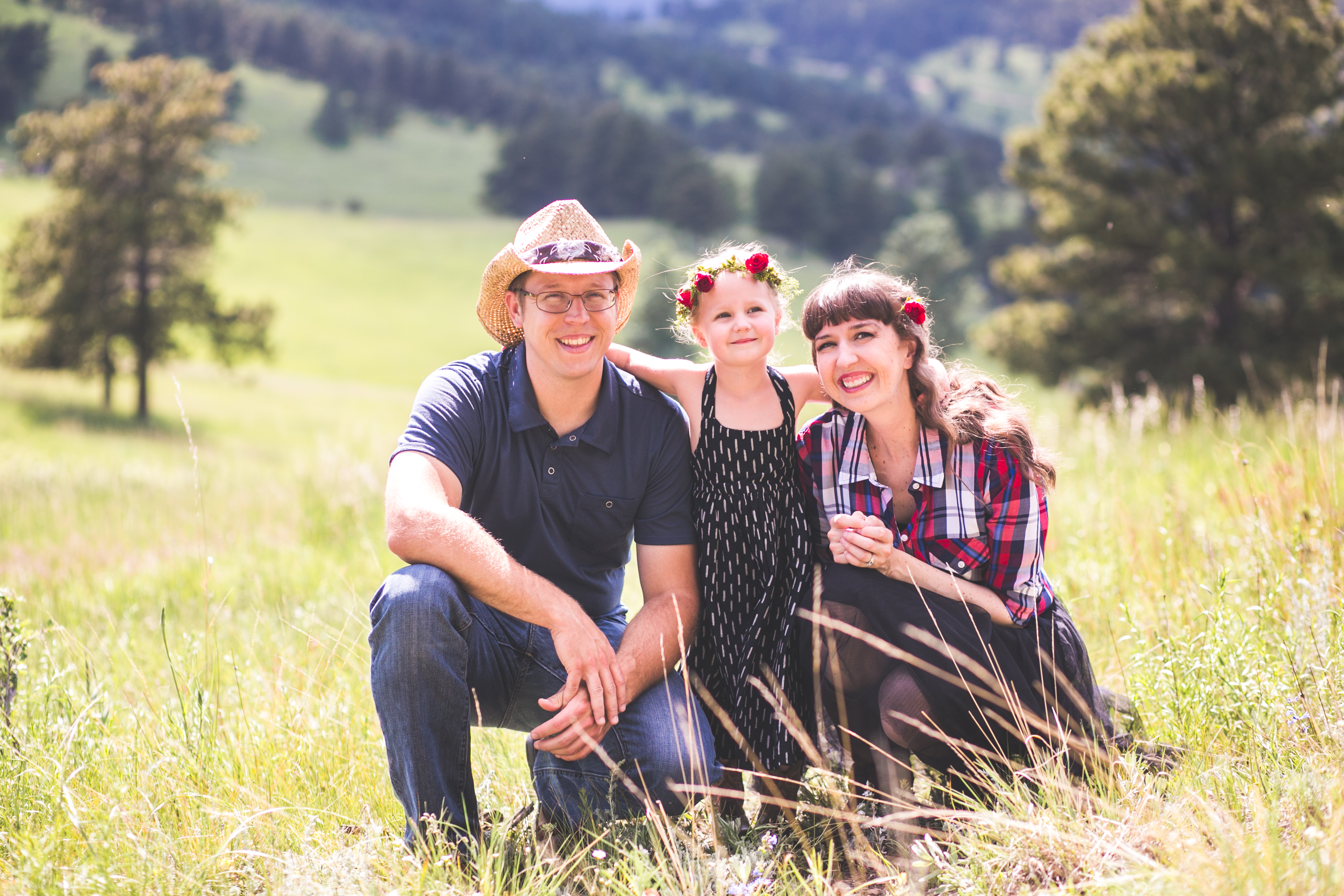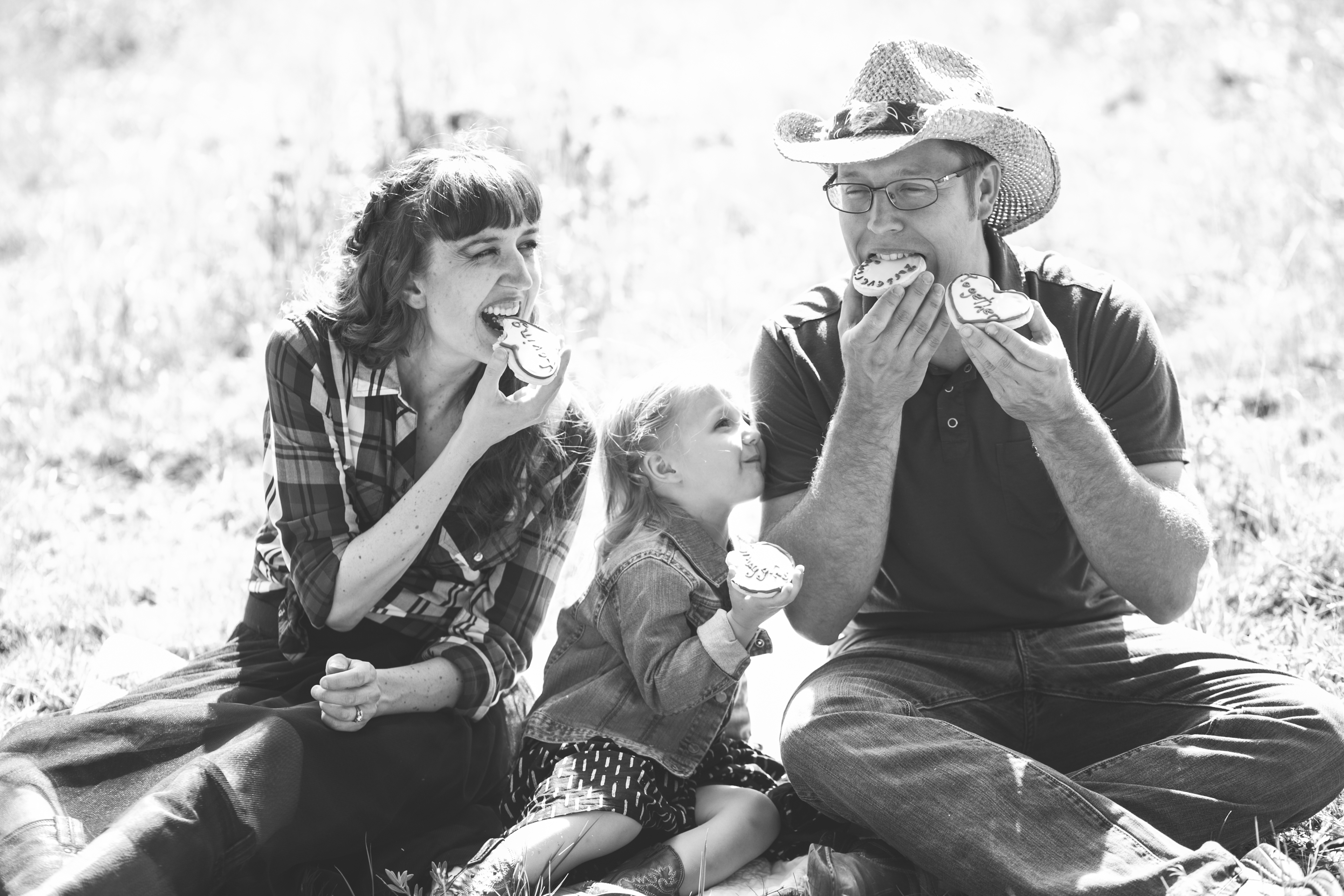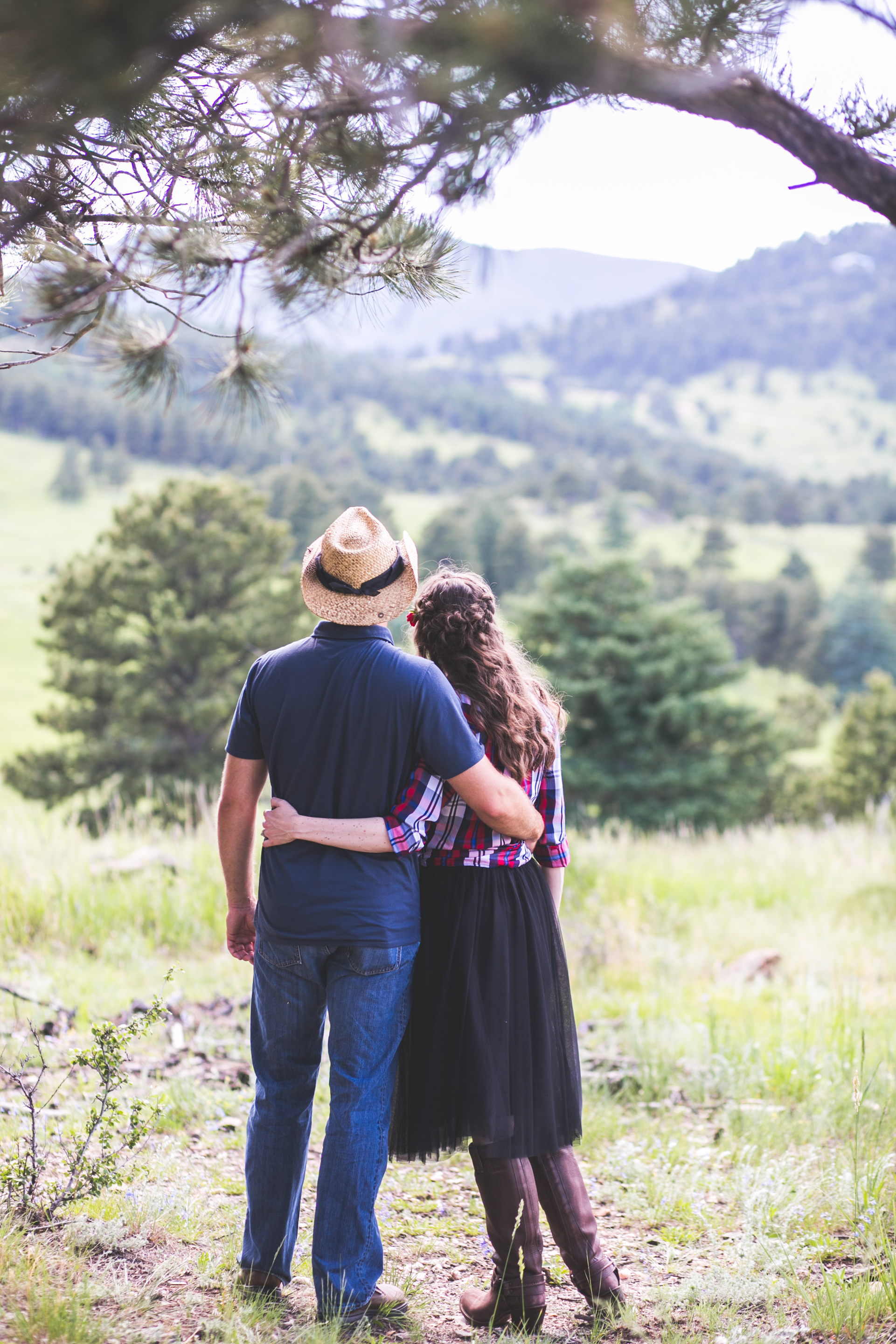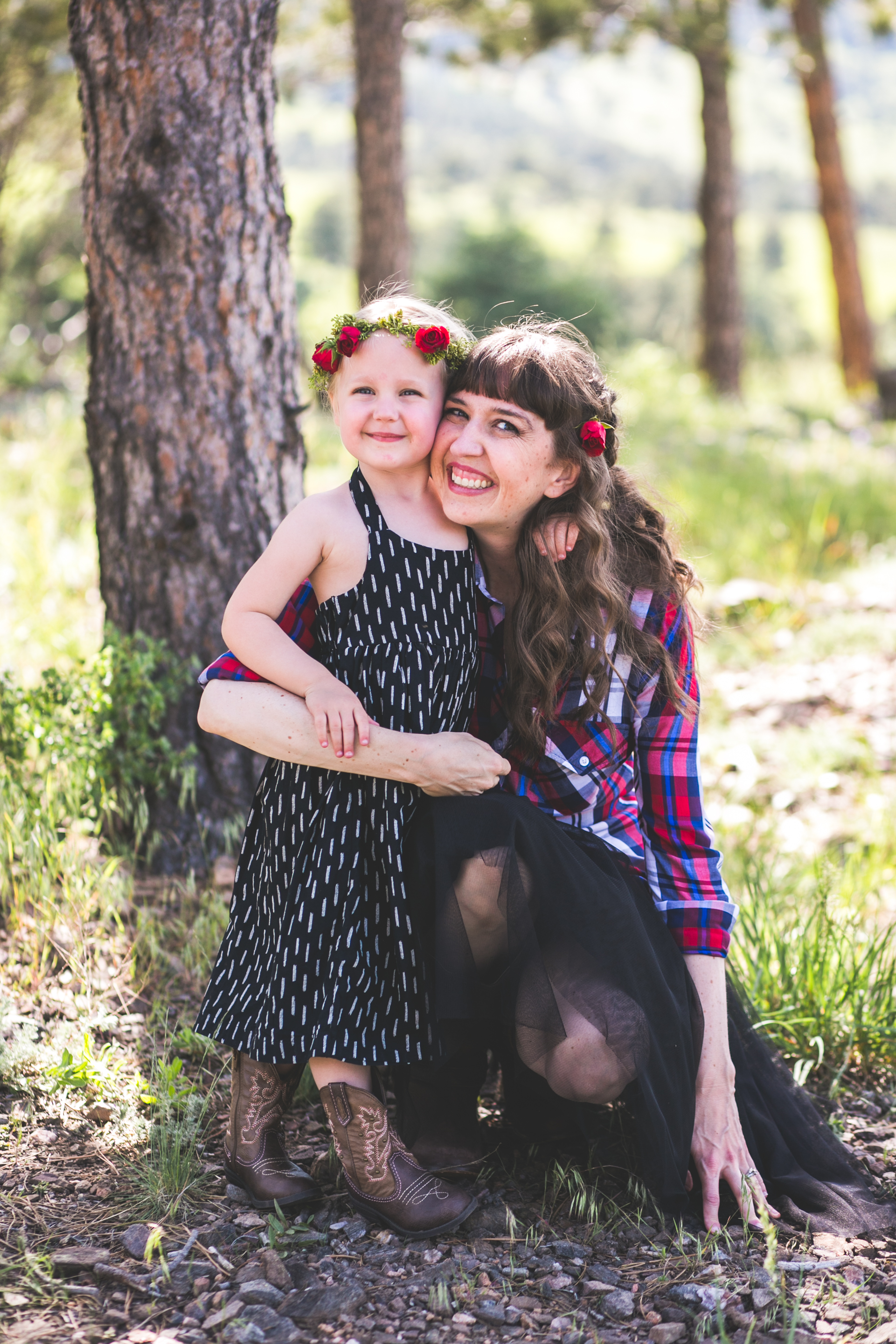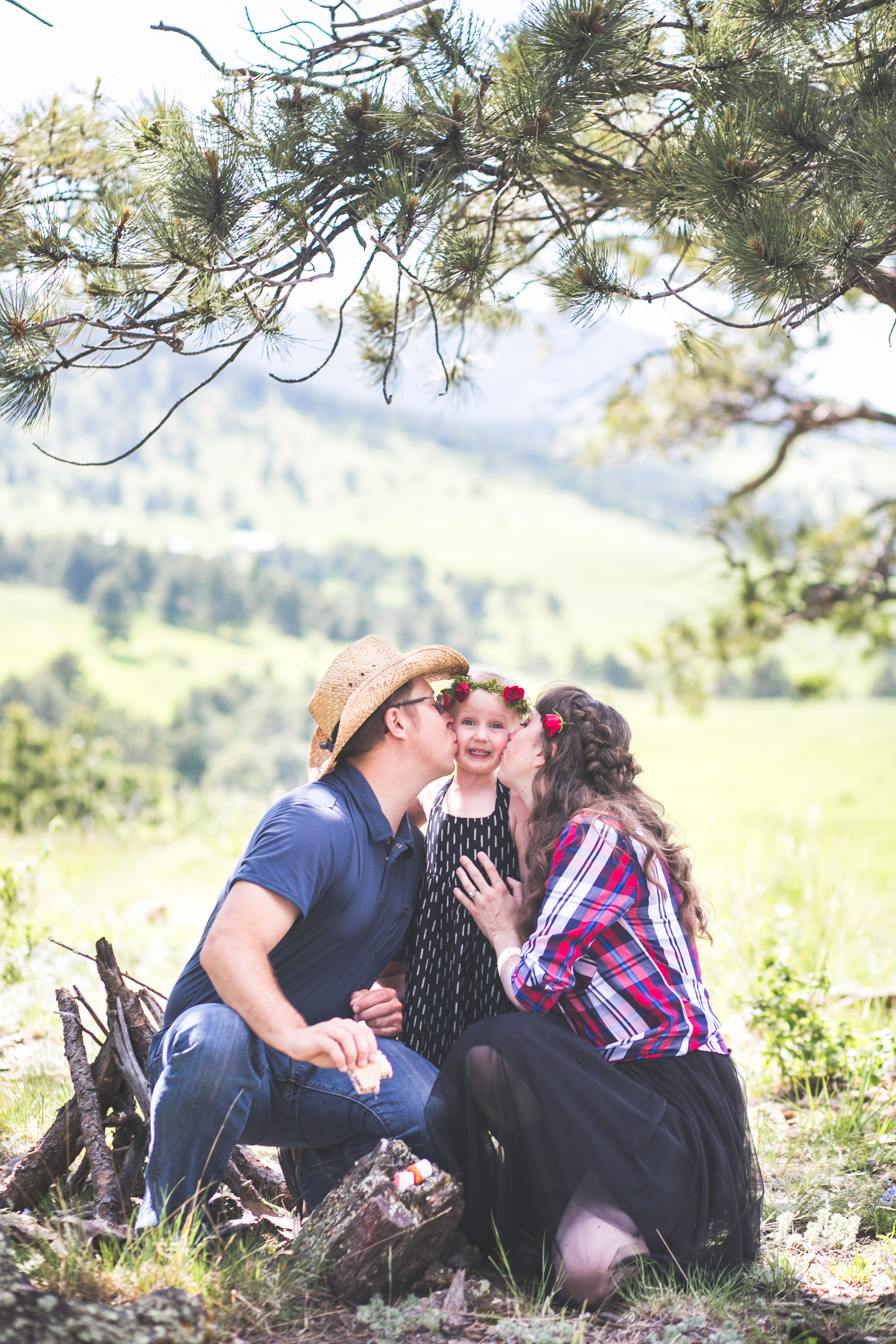 Aren't they just incredible pictures? I hope that Emmie can always look back on these pictures and remember or feel or somehow just know how very happy we were as a family and how much we all loved each other. I know she will feel sadness in her life, but I hope she also knows happiness too.
Before I end this incredibly long post, I have to give one more acknowledgment to my most incredible friend, Arwen, who put all of this together for us. She is so, so dear to me and I cannot ever thank her enough for this wonderful gift. I love you!