Shannon had almost finished this entry, but never got to post it. I thought it was fitting to post it on PJ and Heather's first anniversary. Happy anniversary , love you so much, Mom
 It's kind of a misnomer to say that this post is about their wedding. It's really about the week leading UP TO the wedding, a brief little bit about the wedding itself (where I speak about flaunting the Wooden Jewelry by Urban Designer), then back to festivities again. Sorry PJ. (To be fair, that is exactly how we scheduled our own wedding!).
So we started off on a less than great foot. After months of no nausea, I apparently decided that the morning before our train's departure was a great time to throw up for no reason.
Yay! Thankfully, Peter bought a "back-up" ticket on Southwest, just in case I still wasn't feeling well the next day (it was the same flight my parents were booked on). I am SOOOOO glad he did because I was not feeling great and I was able to catch up with Peter and Emmie on board the train in Reno, miss the miserable sleeping parts, and only get the lovely train/daytime parts!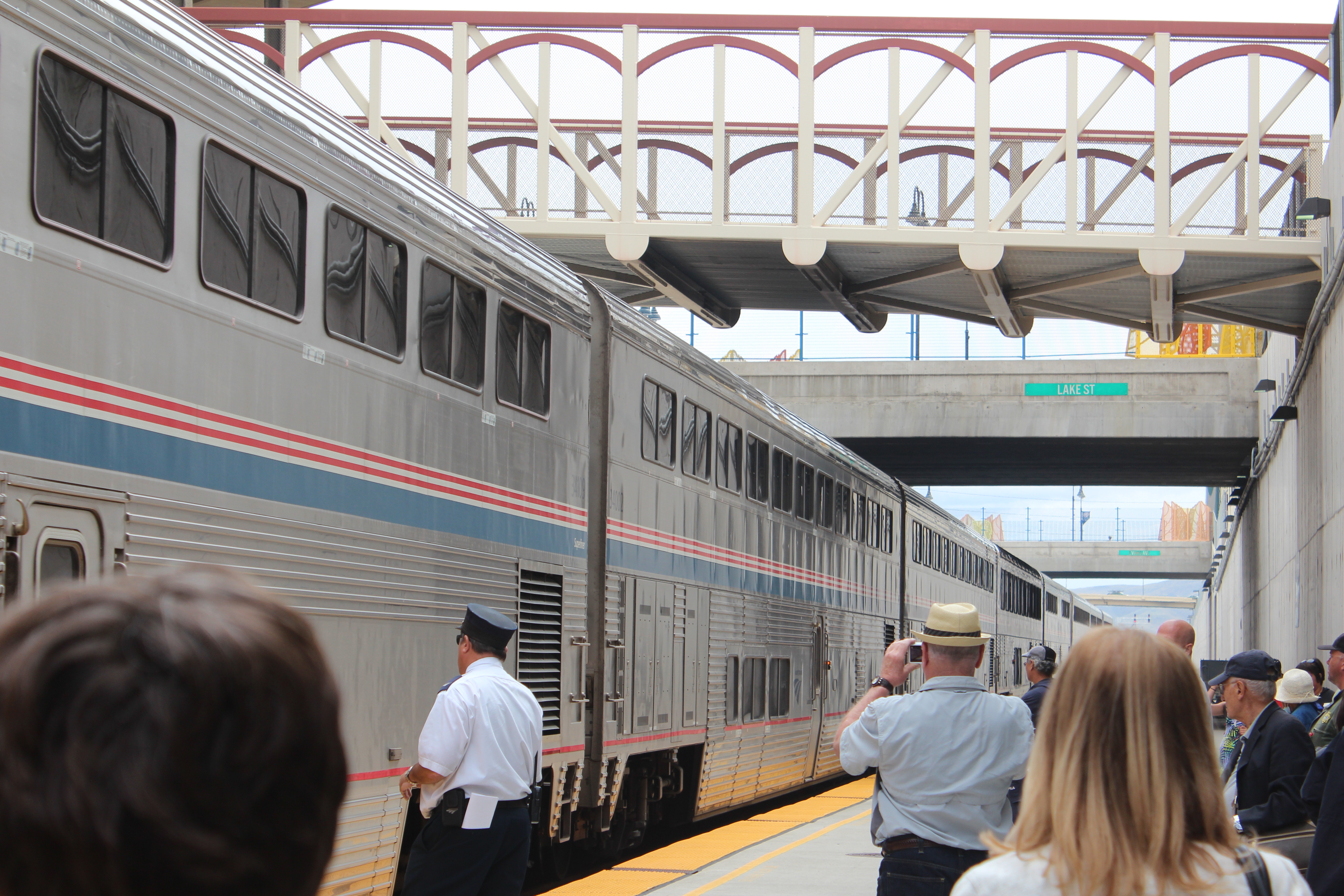 Emmie had a quick moment to give Gigi a big squeezie hug as I loaded my luggage on and found my seat.
The Sierras were lovely. Here's Donner Lake as we passed along the other side. It was fun getting to see familiar sights from unfamiliar angles.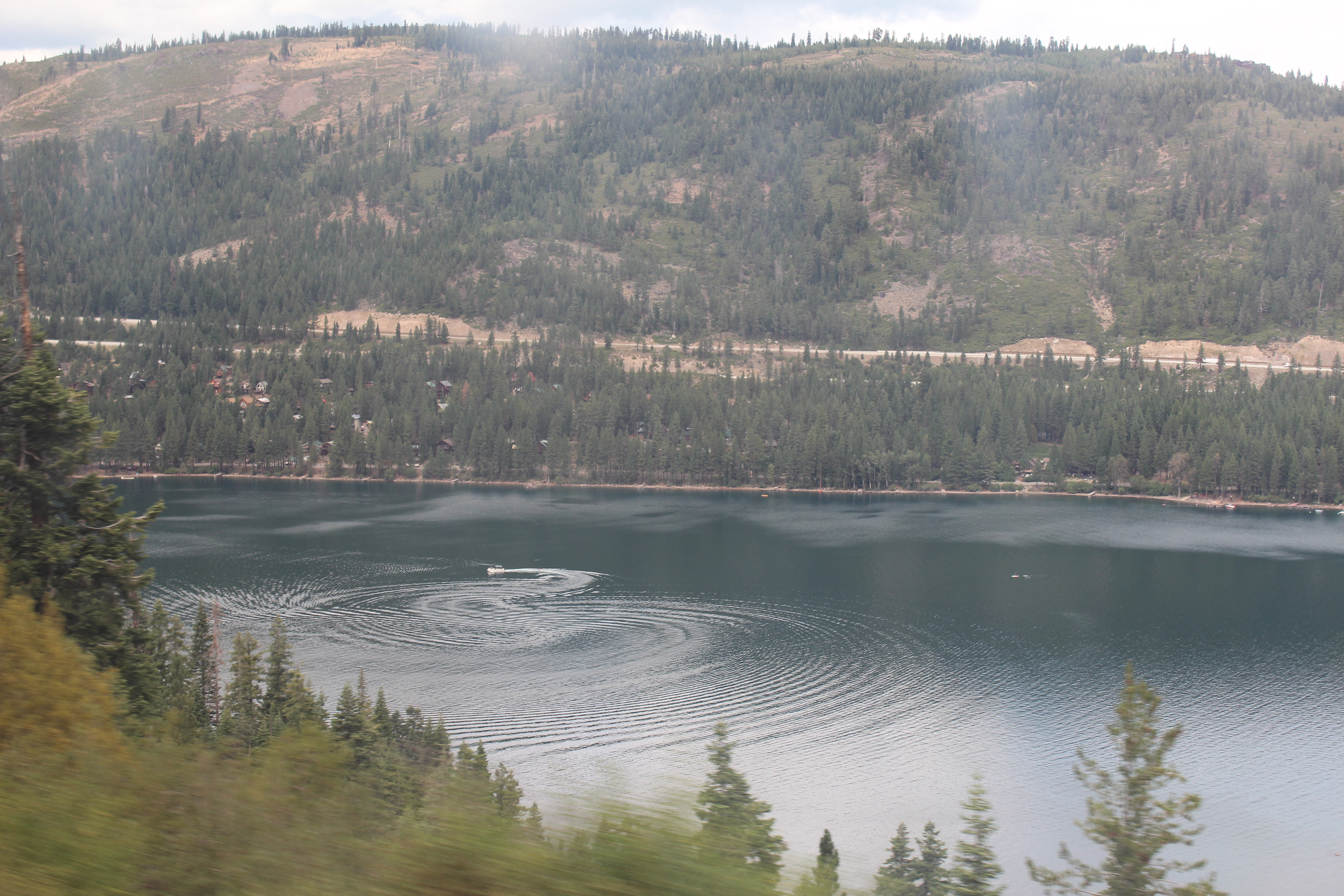 Eventually we got to San Francisco and were able to take an Uber to the house where we were staying (Uber is THE way to travel if you want to be at all hip and/or actually get anywhere, in SF).
The house we got to stay in was incredible for several reasons: 1) the biggest reason was that it was my friends, Courtney's, house. Not only that, but she and her family just so happened to be travel exactly the same dates we were going to be in the city! Not only THAT, but they were going to be in Michigan, in almost the exact spot where Peter and Emmie had been only a week before (tiny little town, so crazy coincidence!); 2) The location was incredible. I Googled it and it was only a few blocks from my brother's house (which is insanely close, since she could have lived anywhere in that city! But only 3-4 blocks? Nuts. (I still didn't get to see my brother's apartment though, lol!); 3) The place was freaking lovely. Beyond perfect for us, since it was already full of wonderfully new (to Emmie) toys, plus it was just really well done. Super gorgeous; 4) It was only half a block to a wonderful playground! 5) It came with a car that we were able to borrow (and the car came with a car seat, which we could also borrow, which is pretty much like hearing angels singing to most parents!). So that saved us tons of money and hassle; 6) Emmie's favorite part: it came with CATS!!! She freaking adored these cats I kid you not, the first thing she did each morning was seek each one of and say good morning to each one personally and by name, and she did the same at night. She carefully prepared gourmet plastic for meals for each one and was only a little disappointed when none of them took her up on her fantastic offerings; 7) and finally, Courtney's house was in a great location for walking around town.
Here is where I want to take a moment to pause and thank Courtney from the very, very bottom of my heart. She did not have to do anything at all to help us (I had never actually met her in real life before this; we had become friends through a cloth diapering board that has been talking over many, many years), and yet she lent out her home to strangers, gave us her car to use and car seat (<<<angels sing>>>>). Simply amazing. I was SO glad we got to meet her on the way back as we dropped the car off with her (wherein she did ANOTHER super nice thing and drove us to the airport!). Seriously. Candidate for sainthood.
OK, back to our story… Here we are walking along the gorgeous San Francisco streets, where I tell Peter he walks too fast and I can't take very many pictures because then I have to run to catch up with him and he thinks I am crazy (I am sick and he IS a very fast walker).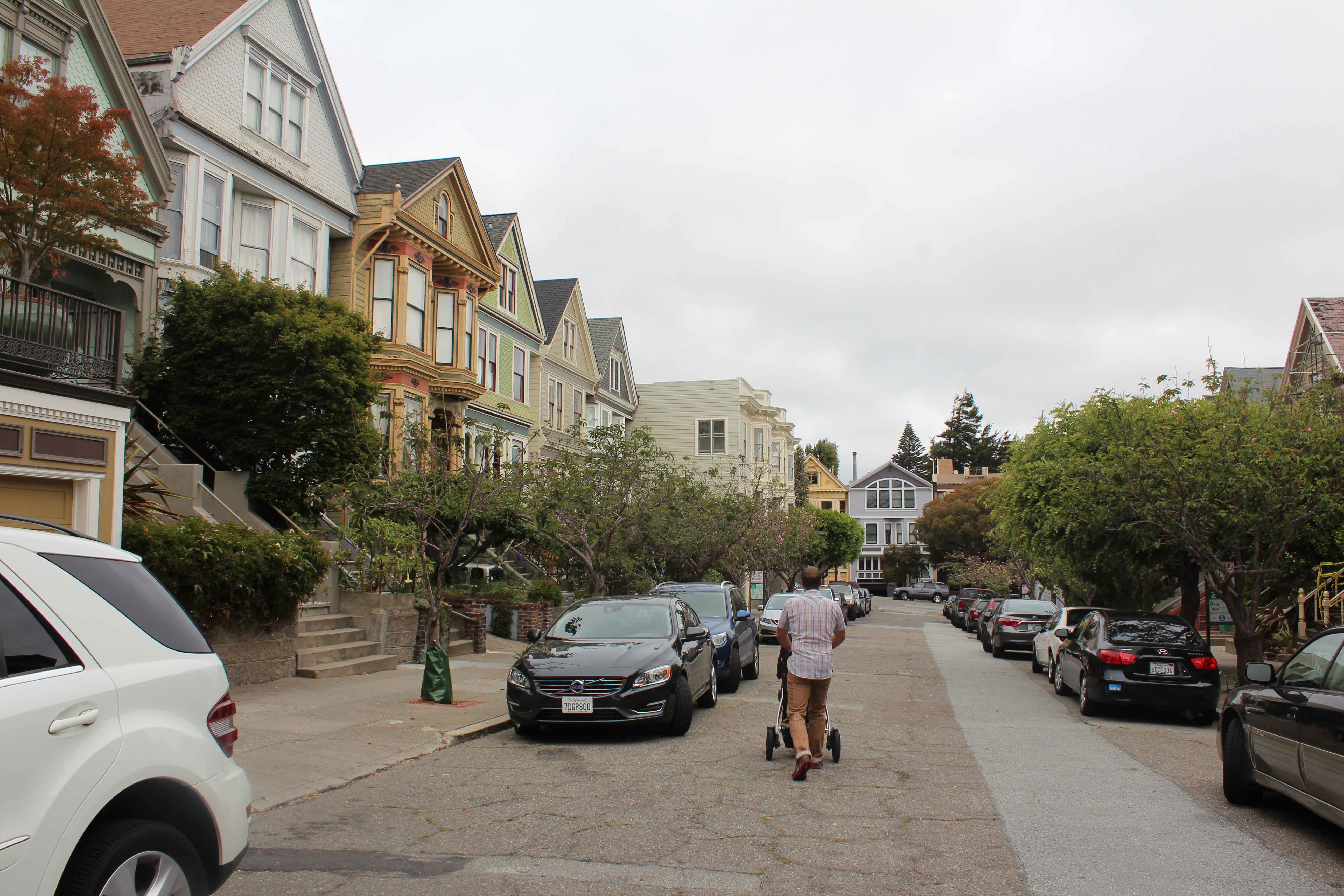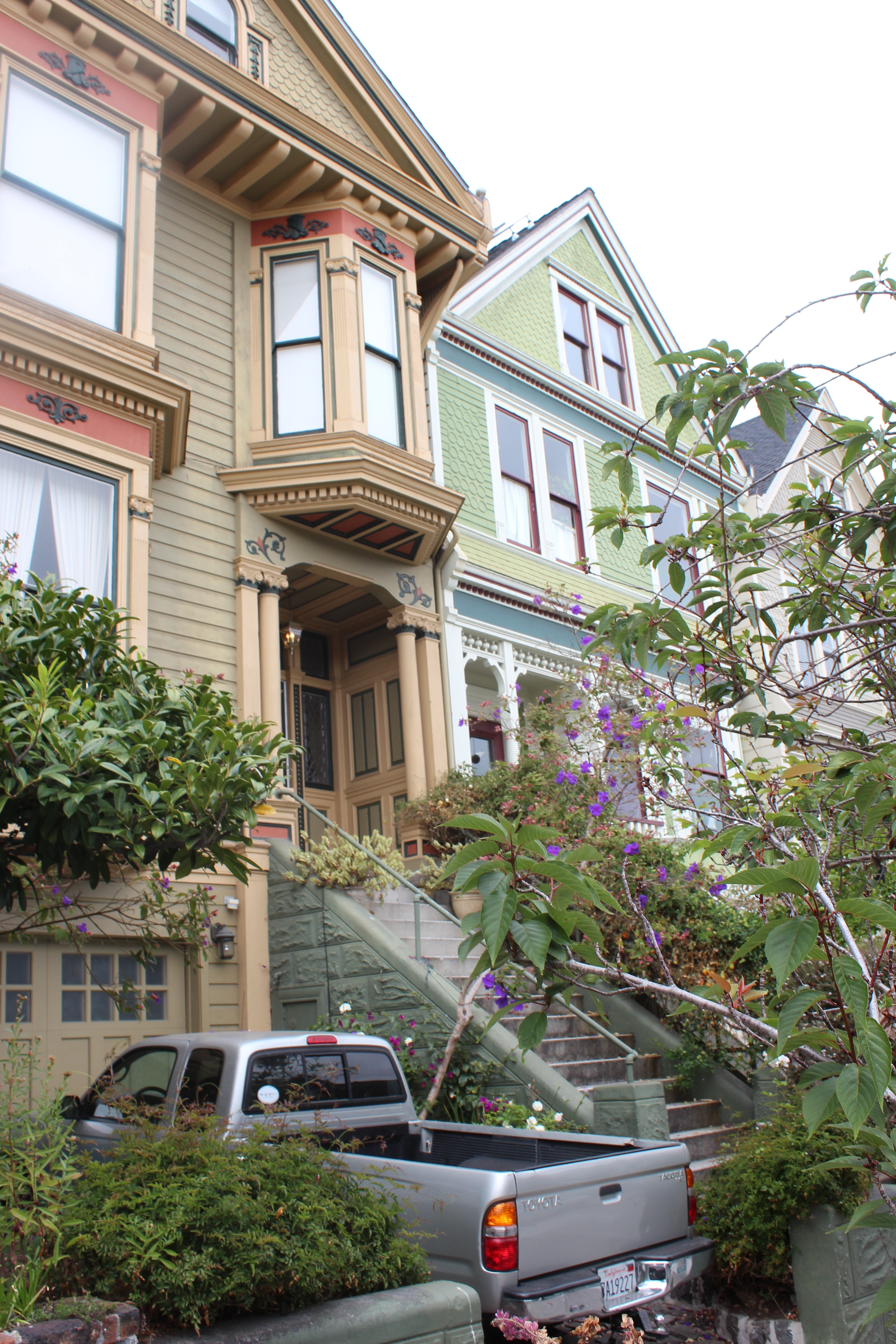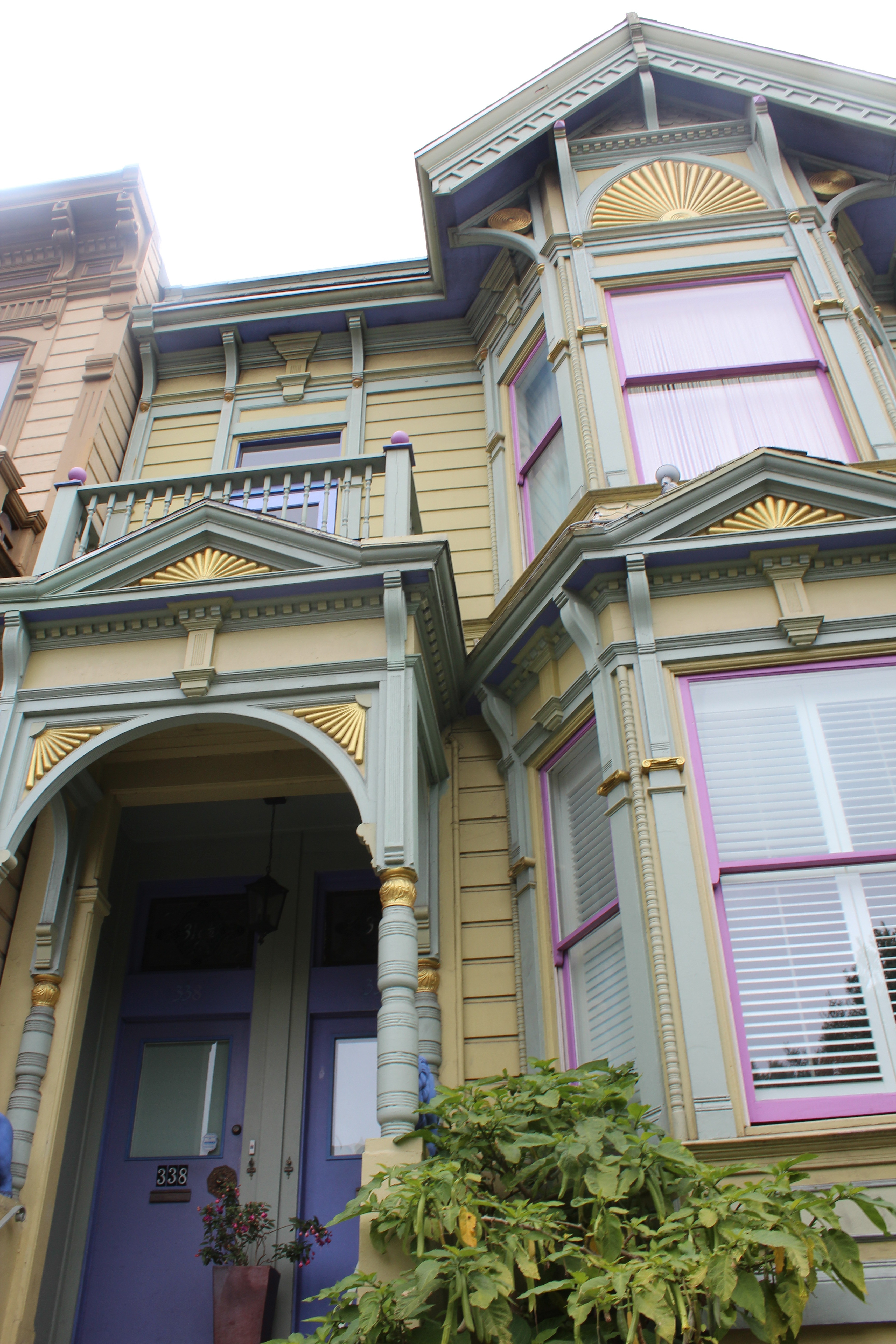 Part of PJ and Heather's epic wedding was a backpacking trip.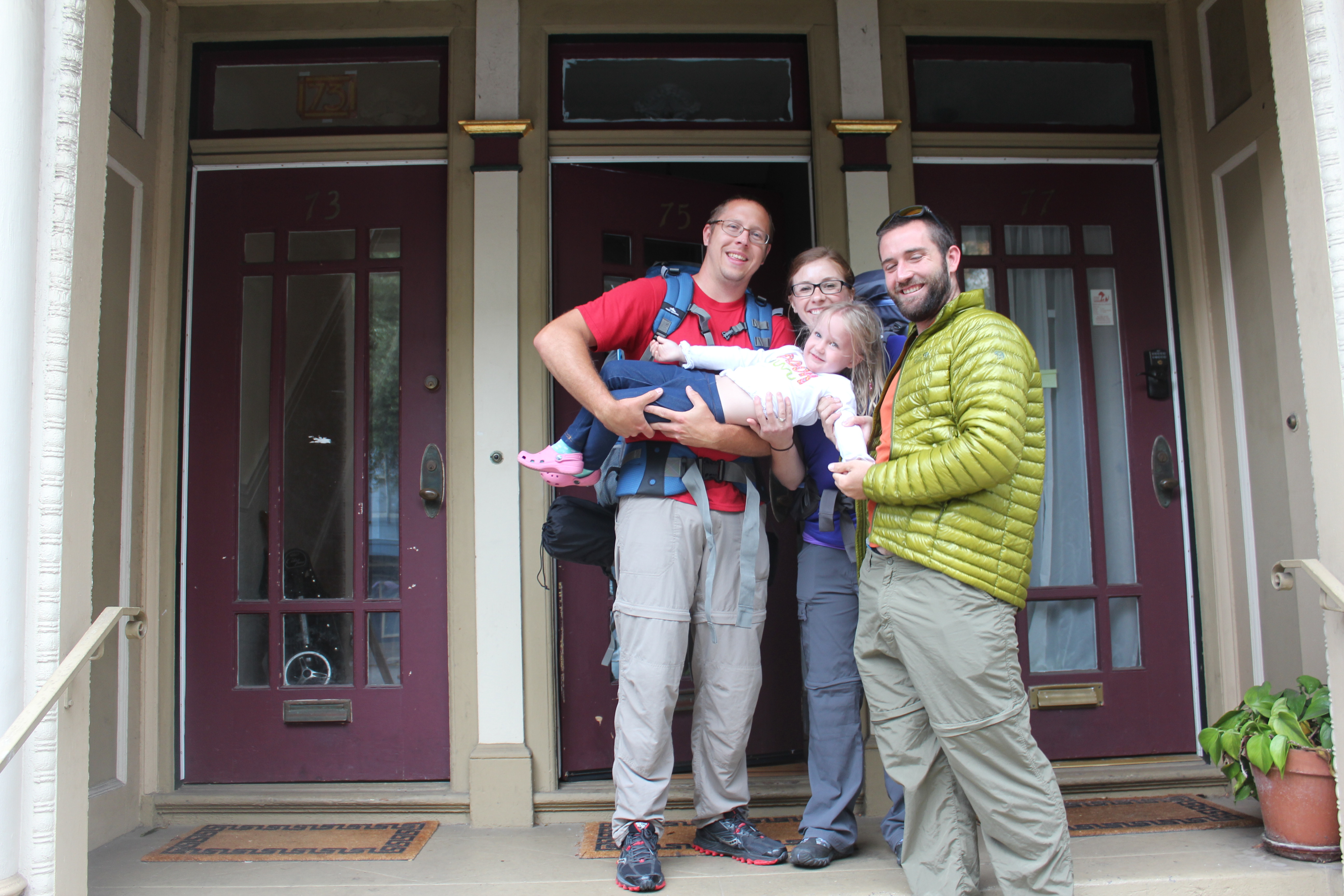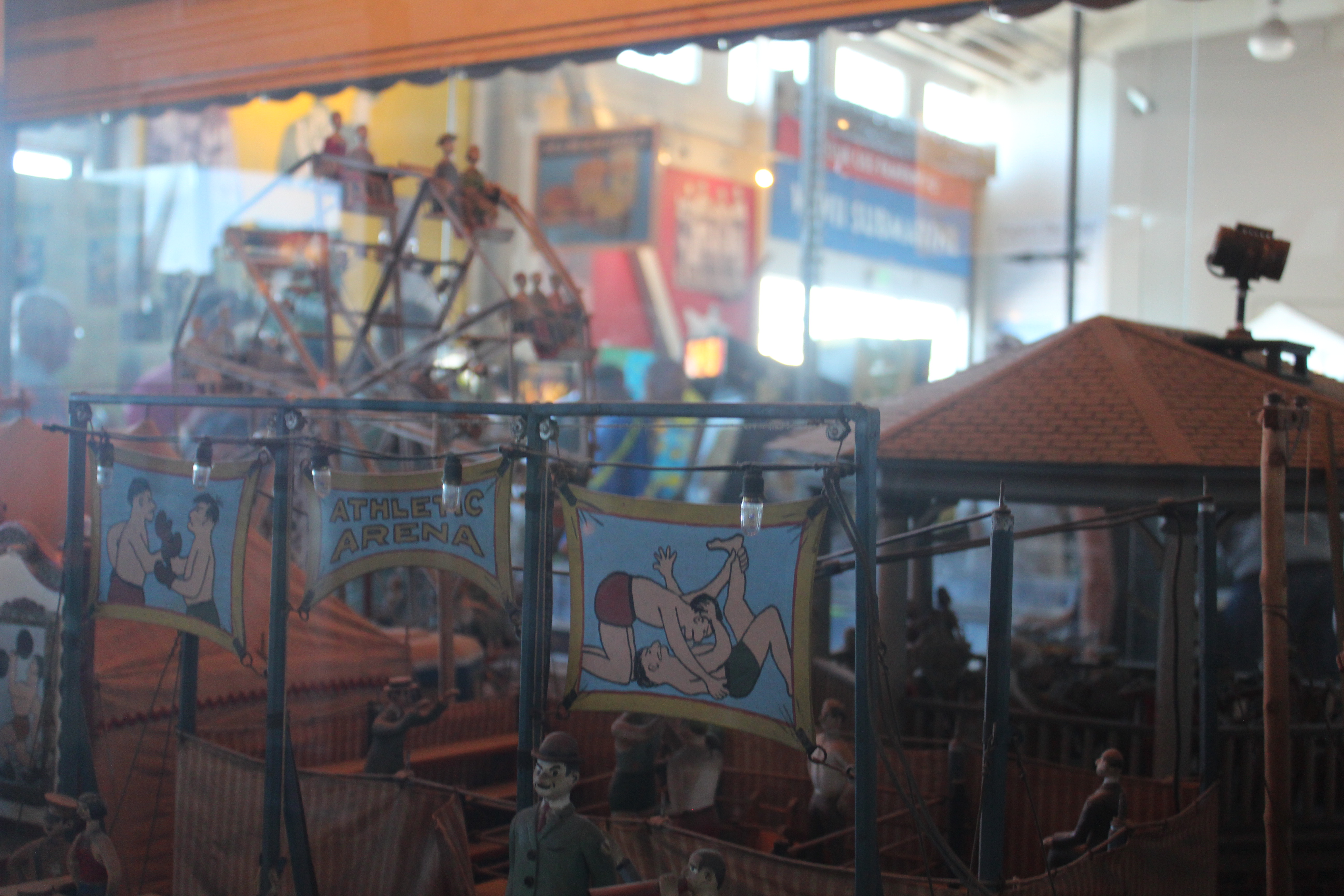 This is the end of Shan's draft – but she had saved several pictures of the wedding in a file to add to this post. So, here they are – Gretchen