OK, so that's an exaggeration. One sunburn won't instantly cause skin cancer, but one bad burn before the age of 18 will DOUBLE the risk of melanoma later in life. Scary!
Obviously, I need to be very careful of my own sun exposure, as well as Emmie's, so when my parents offered to take us to Hawaii, we couldn't say no, but I had to do some prep to make sure we could be ready. Not only did I want to avoid burns, but I've developed quite an anxiety about sun exposure and cannot relax if I'm in the sun for long, even if I have sunscreen on.
Enter: Coolibar. (Note: none of these links are sponsored or affiliated. I get nothing from this except happiness that maybe someone might protect their skin a little better)
In addition to my go-to hat (this one, but in neutral colors), and daily sunscreen (here), I needed a little more for me and Emmie.
I knew we would be snorkeling, and I wanted to be able to go in the water, but the short sleeved rash guards I was finding just wouldn't cut it. Add to that my nerve sensitivity on my neck from my surgery and I needed a specific neckline that wouldn't drive me crazy. Plus, my mom had snorkeling gear for us to use, which made me start thinking about the backs of my legs being sunny-side up (literally), which made me feel icky.
So I got this:
And these: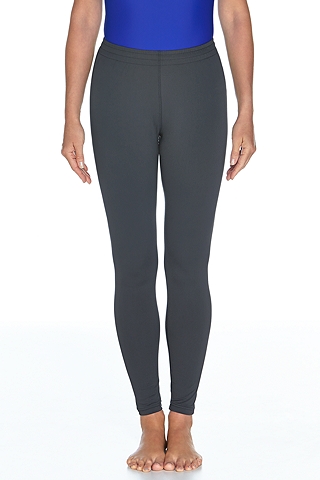 They were/are awesome. Super easy to get on and off, SO comfy, and they really look so stylish. No one even gave me a second glance on the beach because I just looked like some rad surfer girl. I wore it into the pool too, where people were slightly surprised to see someone so covered up, but it wasn't a big deal at all.
My favorite piece is this amazing Aire Wrap: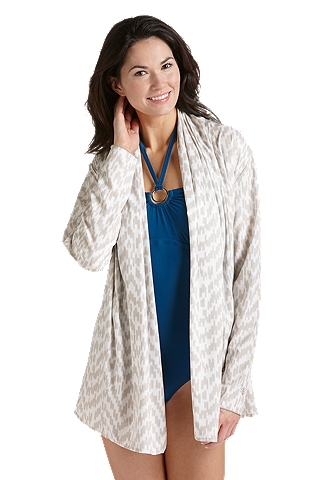 I really got it for everyday wear, both in Hawaii and at home, and it has more than lived up to its purpose. I wear it constantly. I love it because it is incredibly light so it truly doesn't make me feel hot, and it's so flowy that my body can still breathe. I LOVE that I can just slip it on and not have to worry about what's exposed or if I missed a spot with the sunscreen.
In fact, the best part about all of these pieces is not having to worry about sunscreen at ALL. I actually really hate the feeling of sunscreen, and I hate that you have to put a ton on for it to work, and it can still wash or rub off, and you have to reapply after 2 hours no matter what anyway, and then I still worry about the chemicals in the sunscreen giving me a DIFFERENT cancer (or whatever we are supposed to be worried about), and the organic sunscreens are even worse, etc etc etc. I don't have to worry about any of that with clothes.
But the every best part? It takes me less than 5 seconds to just slip them on and I'm ready to go. No mess, no muss, no fuss. Worth every penny.
Our trip was AWESOME, I didn't worry about the sun, and I was able to relax and actually enjoy myself. So amazing. Thanks, Mom and Dad!!! (and Coolibar!)