One of the great parts of going to Reno for Thanksgiving was getting to see some long-time friends. Even better was seeing their cute kids! It was CRAZY how many kids were at the open house my parents threw on Saturday. We literally have never had that many kids at a party before!
One fun reunion of sorts was getting to meet my friend Jen's little boy, L, and seeing him and Emmie interact with each other.
Here is the last time he and Emmie were together:
Pardon my face here, but I was in active labor. Yes, this picture was taken the night before Emmie was born, so I think my expression (and size) can be explained.
Here is that picture taken almost 5 months later:
WAY cuter, n'est pas? Hold your horses, because the cuteness you are about to see might just blow your mind (to mix a metaphor).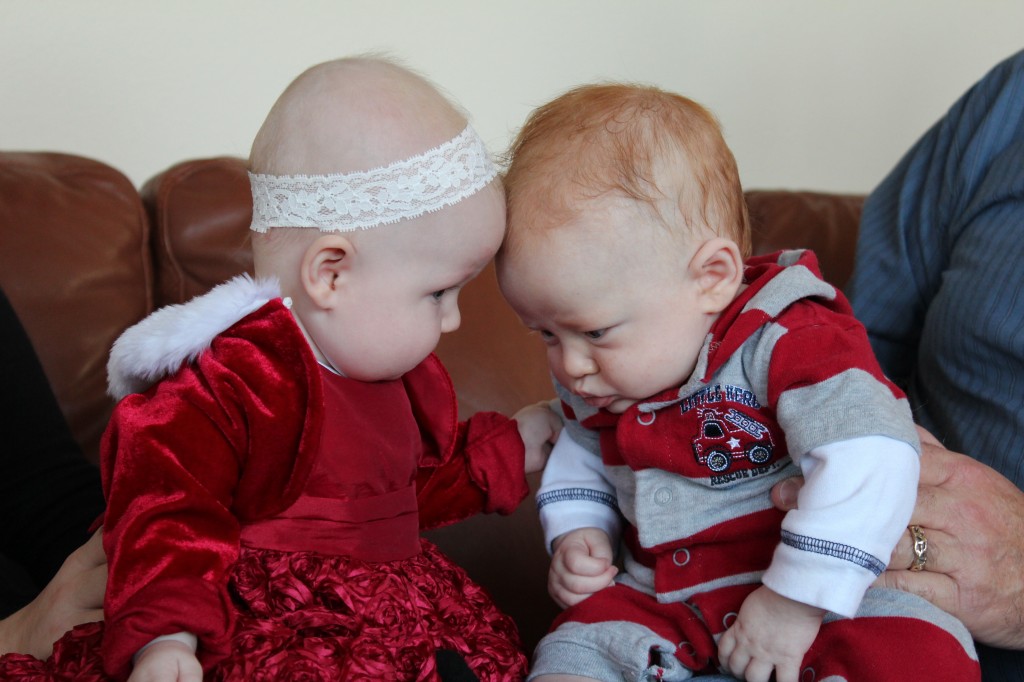 Are they not the cutest? Plus, they accidentally matched! Emmie kept reaching out for his hand and holding it. I think she would have tried to eat it if L had let her. Too adorable!